Welcome to the Bumper Pool Wiki
Edit
A wiki for sharing the tips, tricks, and lore of the bumper pool community at Duke University. Bumper pool is a billiards variant played on an octagonal table and more information can be found here. The gameplay rules utilized by the Duke Bumper Pool community can be found here.
Links for New Players
Edit
Challonge (Tournament hosting site)
Bump Playlist (Spotify users log in)
Player Profiles
Edit
Tournaments
Edit
All tournaments are hosted on the Challonge website using the Le Bump organization. If you are an active bumper, feel free to create a Challonge account to link your results from previous tournaments.
Latest activity
Edit
Photos and videos are a great way to add visuals to your wiki. Find videos about your topic by exploring Wikia's Video Library.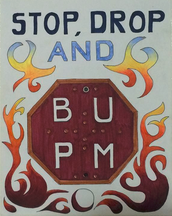 Ad blocker interference detected!
Wikia is a free-to-use site that makes money from advertising. We have a modified experience for viewers using ad blockers

Wikia is not accessible if you've made further modifications. Remove the custom ad blocker rule(s) and the page will load as expected.